Discover the YCMOU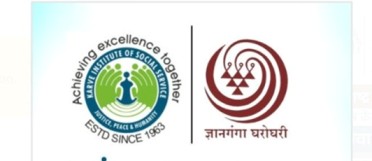 Certificate in Digital Photography – Course Code – C121
Introduction
The YCMOU Certificate in Digital Photography is a dynamic blend of theory and practical application. From understanding camera fundamentals to exploring various genres of photography, our experienced mentors will guide you every step of the way.
About the Course
Welcome to the world of visual storytelling! The YCMOU Photographer Course is your gateway to mastering the art of capturing moments that transcend time. Join us on this exhilarating journey and unlock the secrets of photography.
Objectives of the Course
Master the technical aspects of photography, including composition, lighting, and exposure.
Explore diverse photography genres, from portrait and landscape to documentary and fashion.
Develop a keen eye for detail and the ability to capture emotion through your lens.
Acquire post-processing skills to enhance and refine your images.
Build a strong portfolio that reflects your unique style and vision.
Duration: 6 Months
Eligibility
The Photography Course is open to individuals who have successfully completed their 10th standard education.
Admission Procedure
Ready to embark on this visual odyssey?
Applying is simple!
Visit https://ycmou.digitaluniversity.ac to submit your application.
Admission Fees
Quality education is accessible to all. The admission fees for the YCMOU Photographer Course are Rs. 7750 for the entire 6-month duration.
For More Information
For any further inquiries or to delve deeper into the world of photography, please feel free to contact us at:
Karve Institute of Social Services Pune (Karve Samaj Seva Sanstha, Pune)
(Study Center Code: 62578)
18, Hillside, Near Vanadevi Temple, Karvenagar, Pune.
Course Director - Certificate in Digital Photography
Apoorva Lele – Course Head
Contact: 78754 75533 / 80078 70155
Mr. Jayant Kandharkar
Coordinator – Learner Support Center
Contact: +91 99603 29621
Email: This email address is being protected from spambots. You need JavaScript enabled to view it.

For more details, please visit: https://ycmou.digitaluniversity.ac
Yoga Teacher Course - Course Code – P126
About the Course
Are you ready to embark on a transformative journey to become a certified yoga teacher? Look no further than the YCMOU Yoga Teacher Course – your gateway to a fulfilling and enriching career in the world of Yoga Science.
Introduction of the YCMOU
Yashwantrao Chavan Maharashtra Open University (YCMOU) Nashik stands as a prominent pioneer in the realm of Open and Distance Learning (ODL) in India. With an annual enrolment exceeding 500,000 students, the university offers a diverse array of courses, cementing its position as a trailblazer in the field.
Recognitions and Awards:
YCMOU, located in Nashik, has been honored with the Award of Institutional Excellence by the Commonwealth of Learning (CoL) Canada, the apex body of open and distance learning universities in Commonwealth countries. The prestigious award was presented to then Vice Chancellor Prof. E. Vayunandan and Registrar Dr. Dinesh Bhonde on September 11th at the Ninth Pan-Commonwealth Forum on Open Learning held in Edinburgh, Scotland.

The citation appraises YCMOU for the Application of modern technology in education for reaching the unreached, for Innovative use of technology from student registration to certification, Setting goals for sustainable development, skill development, and employability of the students. YCMOU is maintaining consistency in honest efforts since 2002 when the 'excellence' was awarded to this university for the first time.
Objectives of the course:
Yoga is one of the six major Darshans of Indian Culture which has gained tremendous popularity in the last three decades over the globe and exponential growth has been seen after the declaration of the INTERNATIONAL DAY OF YOGA by the United Nations (UN) in 2014. Psychiatric and Psychosomatic disorders have seen a steep rise in 21 century. To achieve sustainable development goals, the health of the population should be ensured. Yoga offers positive changes at physical, mental, and social levels though it is meant for the spiritual growth of a person. There is a huge demand for qualified Yoga Teachers over the globe. YCMOU's Diploma in Yogashikshak course is designed to fulfill this demand. CBSE has made compulsory Yoga training from 6th standard to 12th standard in every school across the country and Ayush Ministry has started giving Yoga education to patients at primary health centers (PHCs) through the Arogyavardhini project all over India. If Maharashtra govt. makes compulsory for Yoga teachers in every school, then there will be a significant shortage of qualified Yoga teachers. Yoga is complementary in Health, Management, Education, Sports, Humanities, and every walk of life as its definition is योगः कर्मसु कौशलम् । (dexterity in action is called Yoga).
Admission Information
Under Yashwantrao Chavan Maharashtra Open University , Nashik
Course: Diploma in Yogashikshak (Diploma in Yoga Education) P-126
Distinctive Features of the Course:
In-depth training in the science of Yoga, covering Yogasanas, Pranayama, Bandha, Mudra, and Shuddhikriya.
Weekly direct practical and theoretical sessions at the study center.
Highly suitable for doctors, primary educators, physical educators, women, healthcare workers, and educated individuals at all levels.
Diplomas of this program can independently conduct Yoga classes within the community.
Recognized by UGC, ensuring nationwide recognition.
Admission Eligibility:
Pass in the 12th standard or Yashwantrao Chavan Maharashtra Open University's preparatory examination, or a 2-year official diploma obtained after 10th standard.
Minimum age of 18 years completed by July 31.
Course Duration:
1 Year (contact sessions every Sunday, approx.150 Hrs. & 32 credit points.)
Admission Fees
YCMOU opens doors to quality education for 12th pass students. Enroll in the YCMOU Diploma in Yogashikshak with an affordable admission fee of just Rs. 8568 for a 1-year duration.
Medium of Instruction: Marathi or English
For admission applications and detailed information, kindly contact the following authorized study center:
Karve Institute of Social Services Pune (Karve Samaj Seva Sanstha, Pune)
(Study Center Code: 62578)
Hillside, Near Vanadevi Temple, Karvenagar, Pune.
Course Director - Diploma in Yogashikshak
Dr. Dhananjay Inchekar – Course Head
Contact: 9423438784 / 7038237061
Mr. Jayant Kandharkar
Coordinator – Learner Support Center
Contact: +91 99603 29621
Email: This email address is being protected from spambots. You need JavaScript enabled to view it.
For more details, please visit: https://ycmou.digitaluniversity.ac
B.A. & B.COM Programs>
Embark on a journey of knowledge and growth with Yashwantrao Chavan Maharashtra Open University's (YCMOU) B.A. and B.COM programs. These credit-based courses are designed to provide you with a flexible and enriching learning experience.
B.A. Program Overview:
Our B.A. (Bachelor of Arts) program is curated to nurture your curiosity and broaden your horizons. Designed for 12th standard graduates, this program encourages critical thinking, creativity, and a deeper understanding of various subjects. With a credit-based approach, you have the flexibility to tailor your learning journey according to your interests and pace. There are no age limits, as we believe education knows no boundaries.
B.COM Program Overview:
Step into the world of commerce and business with our B.COM program. Crafted for 12th standard graduates, this program equips you with the knowledge and skills needed for a successful career in the business realm. The credit-based structure allows you to delve into subjects that align with your career aspirations, making learning engaging and relevant. Your age shouldn't limit your pursuit of education – that's why there's no upper age limit for application.
First Year (F. Y. B. A.):
Foundation Course of Self Study Skills
Foundation Course of Marathi Language
Founadation Course of Hindi & English Lanuage
Foundation Course of General Knowledge & Social Awareness
Foundation Course of Humanities
Foundation Course of Social Sciences
Second Year (S. Y. B. A.):
Vangmayprakarancha Aabhyas
Swatantryottar Vangamayen Pravah
Hindi : Kathanpar Sahitya
Hindi : Kathetar Sahitya
How to Read a Short Story
How to Read a Novel
Me Aani Maze Vartan
Balsangopan Aani Balvikas
Anshlaxyi Aarthashashtra
Samagralaxyi Aarthashashtri
Aadhunik Bharatcha Itihas
Aadhunik Jagacha Itihas
Samajik Parivartan Aani Samajik Chalvali
Bharatiya Samaj
Bharatiya Rajkaranachi Prakriya
Aaple Hakka Aani Tyanchi Paripurti
Enviorment Studies
Third Year (T. Y. B. A.):
Vangamaya Prakar
Madhyayugin Vangamayin Pravaha
Prasar Madhyamansathi Lekhankaushallya
Kavita : Swaroop Aur Vivechan
Hindimain Navjagaran
Prayojanmulak Hindi
Indian Writing In English
Understanding Prose
Communication Skills in English
Me Aani Maze Samajik Vartan
Vaivahik Samayojan Aani Margadarshan
Bharatacha Aarthik Vikas
Sarvajanik Vittavyavhar
Grahak Saurakshan
Prachin Bharat : Prarambh te Yadavkal
Madhyayugin Bharat (1206 te 1857)
Vividhatetil Ekata
Rajyashatrache Swaroop
Rajkiy Sanrachana
Aadhunik Bharatatil Rajkiy Warsa
Paryavaran va Samaj
Gramin Samajshastra
Loksankhya Shikshan
Prabodhanpar Sahitya
Balsahitya
Loksahitya
Sahitya Aur Sameeksha : Swaroop Aur Vivechan
Hindika Bhasha Vaidnyanik Adhyayan
Anuvad : Swaroop Aur Vivechan
Understanding Drama
Understanding Poetry
Structure of Modern English
Manavi Vinimaya va Samayojan
Mansik Swasthya
Prayogik Padhati : Sankhyiki va Manasshastriya Prayog
Krishi, Udyog va Sevakheshtrache Aarthik Sidhant
Gramin Vikas
Bharatiya Strijivanachi Vatchal
Saarc Deshancha Itihas
Aadhunik Maharashtratil Parivartanacha Itihas
Aantarrashtriya Sambandha va Rajkaran
Paschimatya Rajkiya Wicharprawah
Lokprashasan
Aoudhyogik Samajshastra
Samajshastrache Abhijat Wicharwant
Wayowardhan Prakriya
Aantarrashtriya Aarthashashtra
F.Y.B.Com (Marathi Medium)
Foundation Course in Marathi
Foundation Course in English and Hindi
General Knowledge and Social Awareness
Commerce
Office Management
Foundation Course of Self Study Skills
S.Y.B.Com (Marathi Medium)
Accountancy Part-I
Business Economics
Business Law
Management Science
Business Organisation and Administration
Managerial Economics
Business Communication
Enviorment Studies
T.Y.B.Com (Marathi Medium)
Accountancy Part-II
Indian Economic Enviornment
Costing, Auditing & Taxation
Human Resource Management
Marketing Management-I
Marketing Management-II
Banking & Finance-I
Banking & Finance-II
Note: To apply for admission, please visit the YCMOU website at www.ycmou.digitaluniversity.ac and select the LSC (Study Center) Code - 62578.
For any further information or clarifications, please feel free to contact us. Your academic journey with YCMOU awaits!
Mr. Jayant Kandharkar
Contact: +91 99603 29621
Email: This email address is being protected from spambots. You need JavaScript enabled to view it.
For additional information,
kindly visit: https://ycmou.digitaluniversity.ac